99U
is a creative career resource by Adobe. The blog provides advice and insight into the creative industry. I worked on creating, sourcing and curating images for articles on their online platform.
Skills
Illustration
Animation
Photo Editing & Curation
Wordpress
Recruiting
Art Direction
The First Five Years is a 5 part series written by
Mitch Goldstein
that gives advice to people who are early in their creative careers. I designed bold and abstract GIFs to attract young readers.
"...you should include the kind of work that you want to do more of, and you should leave out the work you want to do less of. You will get back what you put out —"
- Mitch Goldstein
"Remember that it is much easier to find
the
dream design job when you already have
a
design job."
- Mitch Goldstein
"Everybody — even the superstar — feels like an impostor at one time or another."
- Mitch Goldstein
Emily Ludolph
discusses how two UX designers are rethinking the voter ballot.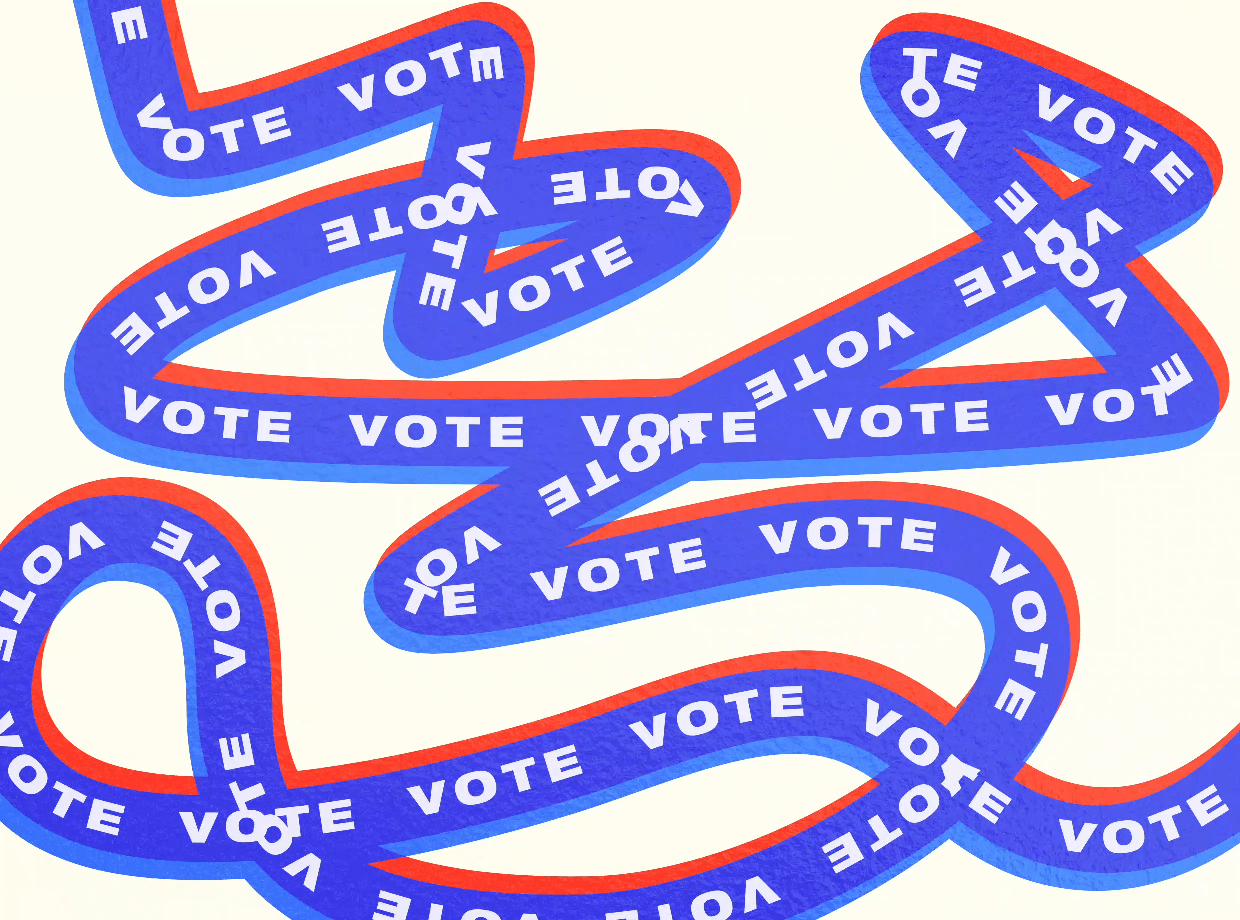 I selected, edited, and optimized images for article headers and placed supporting images throughout articles with captions and photo credits.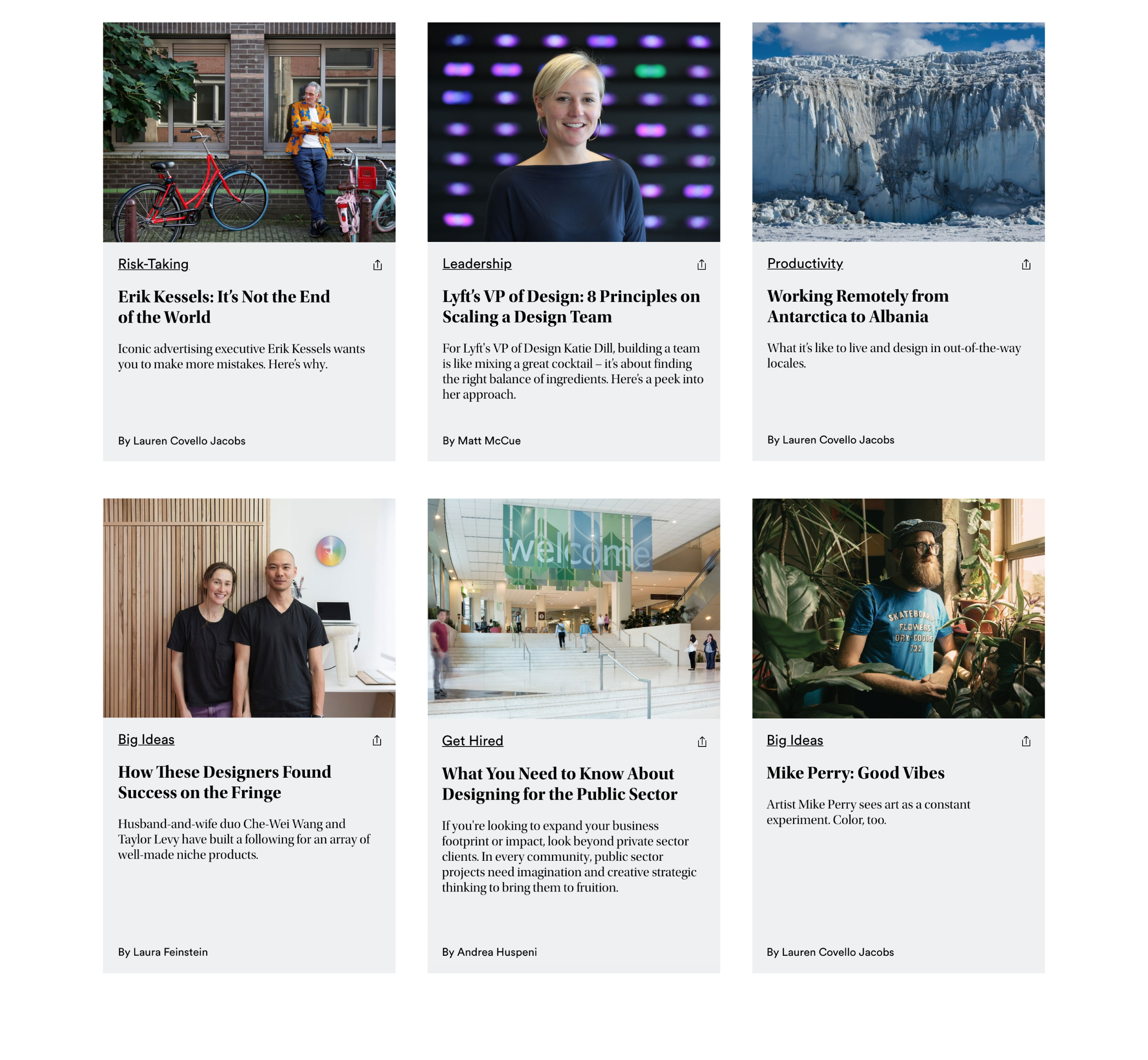 I also had the pleasure of hiring several illustrators to create images for various articles. I facilitated communication and direction of each piece.