Level Up is a visual identity for the 2017 Graphic Design Senior Walkthough at Rochester Institute of Technology. We turned the four "levels" of design school into an 8-bit dreamscape.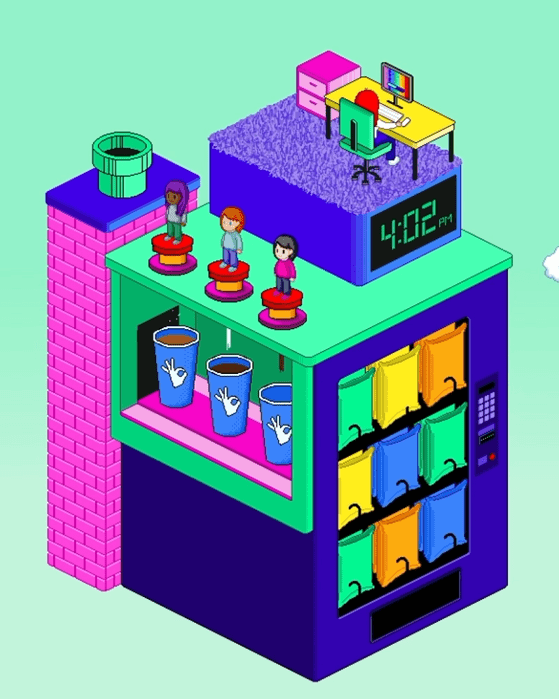 I was responsible for building Level 3. Third year of design school was known to be filled with the most challenging projects yet. Students worked long nights fueled by Java's coffee and swiped our student IDs a few too many times at the vending machine.
We created short videos to promote the event on Instagram.